Staff Professional Development
Build staff readiness and implement with success
Implement with
Fidelity

and

Confidence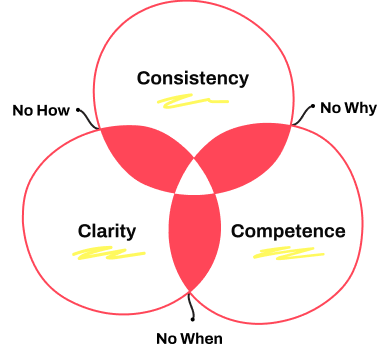 Bring CharacterStrong to life
in your building through:
Clarity: Why are we doing this?
Competence: How do we do this well?
Consistency: How do we maintain success?
A Transformative Experience
Meet the social & emotional needs of students with low-burden, high-impact strategies

Focus on adult relational practices that have a tremendous influence on student engagement and school culture

Maximize academic engaged time with practical tools that establish healthy relationships with students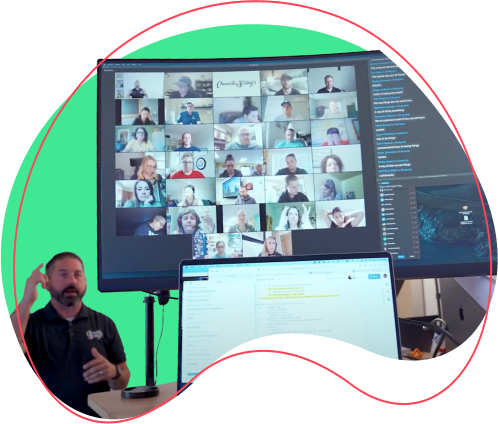 Successful implementation is all about adult readiness. After delivering over 3,000 PD sessions, we know that providing high-quality professional learning for adults is foundational for the success of any program.
What is the purpose?
Designed to help your staff build readiness to deliver (or continue to deliver) CharacterStrong curricula at the Elementary, Middle, or High School Level.
How will it work?
The session will be delivered live in a meeting or webinar format to 1 or multiple schools. We recommend bringing your full staff into a space where the CharacterStrong Trainer can be projected on a big screen with quality sound and where folks can respond, in person, to the prompts, reflections, and activities together. If this is not possible, individual educators can log in if necessary from separate spaces.
What is included?
An all-access pass for your full staff to the 2-hour session and a year's worth of practical follow-up resources for building leaders to support ongoing staff readiness throughout the year. This includes staff meeting activities, video reminders, slide templates, email scripts, and more.
See Available Dates
We took years of professional development data and curated a list of 200 possible dates and times to choose from to best meet your needs. NOTE: Using this form does not confirm your date. After requesting a date/quote and proceeding with an invoice, you will then be able to finalize your professional development date. If you are interested in booking professional development prior to May 2022, please contact us at [email protected].
"After attending a Character Strong training, you will always walk away with tons of content, the realization of what's truly important in education (relationships), and a fun, interactive training!"
Veronica F.
Activities Director
"I always stumble and fall into the old routine of teacher - student, where I am collecting assignments and I forget, spreading knowledge was just icing on the cake. I really wanted to connect with little lost souls. Today gave me permission to remember why I am here. It gave me permission to focus on that and know the 'knowledge' would naturally follow once I establish the relationships."
Kate R.
Educator
"I am a PD skeptic. I am just like many other educators where I find myself distracted with grading and planning during a PD. CharacterStrong held my attention the entire time and gave me tools I am going to use tomorrow, the next day, and many more after that. I would take this PD again in a heartbeat."
Alex B.
Educator
Investment
Professional Development
$1999
Virtual

2-hour, live session

All-access pass for an entire staff to attend

A year's worth of practical resources to support staff readiness: videos, slides, activities, and more